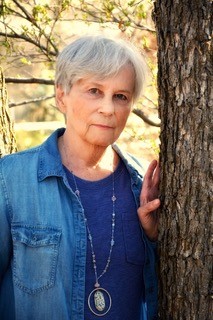 Writing and teaching are Sandra's passions. She has a lifetime of experience in both. In 2016, she published her award-winning memoir taking the reader through the tumultuous years of the 60s and 70s from the Kennedy assassination, Dr. King's march to Selma and the war on organized crime.
Now, Sandra surprises us with her first novel, Fractured, the story of a perfect 1950s Michigan family: executive father, trophy wife and two daughters until a move rips the scabs off the marriage and fractures the family structure. In this story, the teen-aged protagonist and her traditional mother travel parallel paths as they search for solutions to what they perceive as their ruined lives.
Sandra's work has been recognized by the Colorado Author's League for best creative non-fiction and by Colorado Independent Publisher's Association for best work involving family relationships. Previously, she was awarded by Writer's Digest for her short story, "Forty-two Dodger Blue." She is currently working on her second novel, once more addressing complicated family dynamics.
Sandra participates in workshops and conferences throughout Colorado and the country. She supports her writing community with memberships in Lighthouse Writers Workshop, Colorado Authors League, Denver Women's Press Club, CIPA, and Rocky Mountain Fiction Writers. Recently retired, she has the pleasure of working with other writers and enjoying the Colorado lifestyle with Ray, her writer husband.